Description
My WP customize share on multisite.
Feature Details
You can possible to same customize sites on multisite/network.
(If you use the WP Admin UI Customize, in other words this Add-on is Multisite Add-on.)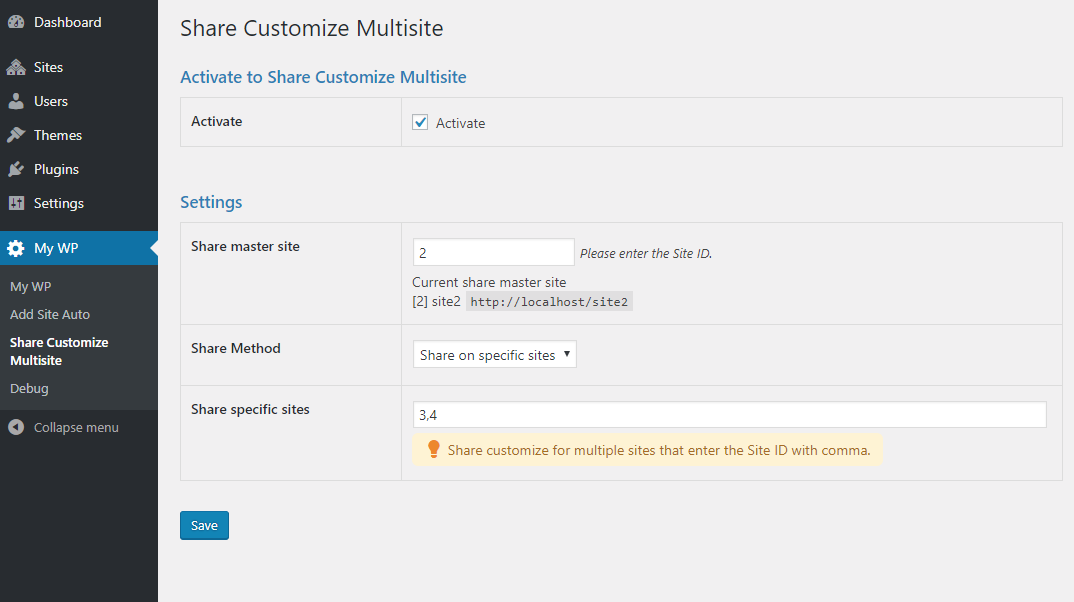 Supported compatible version for WordPress
Supported version is same to My WP Customize plugin. Check to version https://wordpress.org/plugins/my-wp/.
Supported Languages
English & Japanese.
License & Add-on Update
1 year support&update the plugin. You can install Add-on for unlimited sites.
Refund Policy & Terms
Standard policy for all add-ons can be found at the link below Terms & Conditions.
How to installation
Please download the latest version of My WP Add-on Share Customize Multisite.
Unzip the download file and upload the entire mywp-share-customzie-multisite to the /wp-content/plugins/ directory.
Activate the plugin through the Plugins menu in WordPress.
You will be able to setting menu on My WP network setting screen.
Pricing
$88.00/USD (1 year download&support).
Purchase
Purchase is need registered. Please login to My Account.