Simply and Easy to Customize.
Admin and Frontend Customize and Extendable!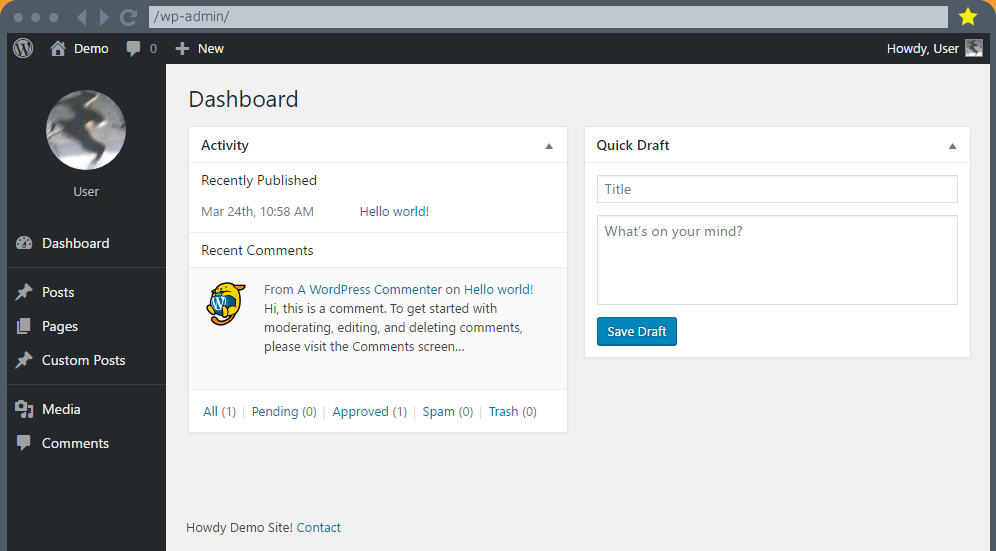 [New] 2018/3/29
Beta Testers Wanted

I'm looking for beta testers for User Role Based My WP Add-on.
I have working on the development of User Role Based Add-on.
If you are interested in joining in on the testing, please contact me ;).
Admin Customize
Sidebar, Post Edit, User Profile, and more.
Frontend Customize
Home, Taxonomy Archive, and more.
Site wide Customize
Disable functions.
Multisite support
Individual sites customize.
Developer tool
Plugin / Theme development efficiency for you.
gqevu6bsiz
WordPress plugin developer.