Simply and Easy to Customize.
Admin and Frontend Customize and Extendable!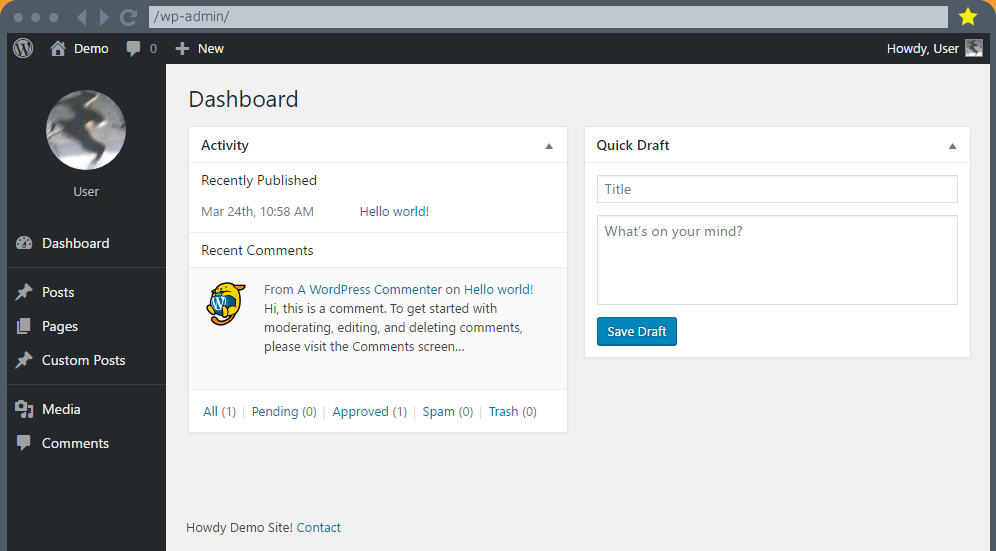 Admin Customize
Sidebar, Post Edit, User Profile, and more.
Frontend Customize
Home, Taxonomy Archive, and more.
Site wide Customize
Disable functions.
Multisite support
Individual sites customize.
Developer tool
Plugin / Theme development efficiency for you.
gqevu6bsiz
WordPress plugin developer.