Description
This add-on is apply customize on My WP for only selected user roles. For example, Administrators can exclude and only apply to editor.
Feature Details
After activated add-on, the User Roles menu item will appear in the My WP side menu. You can possible to apply customize for only your selected user roles group.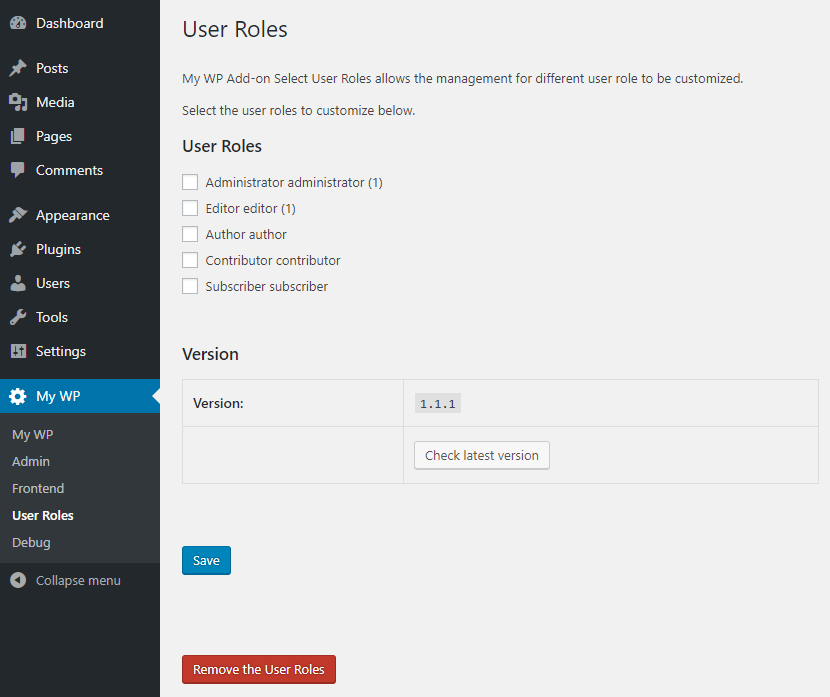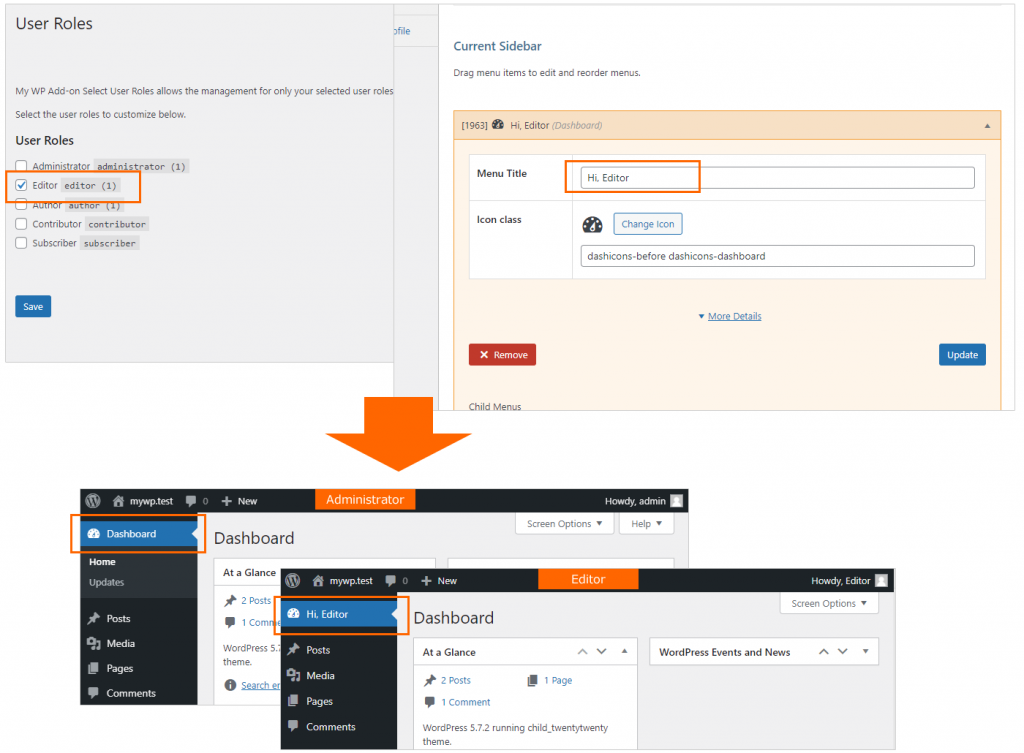 Supported compatible version for WordPress
Supported version is same to My WP Customize plugin. Check to version https://wordpress.org/plugins/my-wp/.
FAQ
Q. Is this Add-on is customize for different based on user roles?
A. No, this Add-on is customize for selected user roles. Customize for different based on user roles, please check to User Roles Based Add-on.
Download
This add-on is free. Please download the GitHub https://github.com/gqevu6bsiz/mywp_addon_select_user_roles.
How to installation
Please download the latest version of My WP Add-on Select User Roles.
Unzip the download file and upload the entire mywp-select-user-roles to the /wp-content/plugins/ directory.
Activate the plugin through the Plugins menu in WordPress.
You will find User Roles child menu in My WP of your WordPress admin panel.