Description
Add-on the apply customize for selected user roles on My WP.
Feature Details
You can possible to apply customize for your selected user roles group and easy-to-use.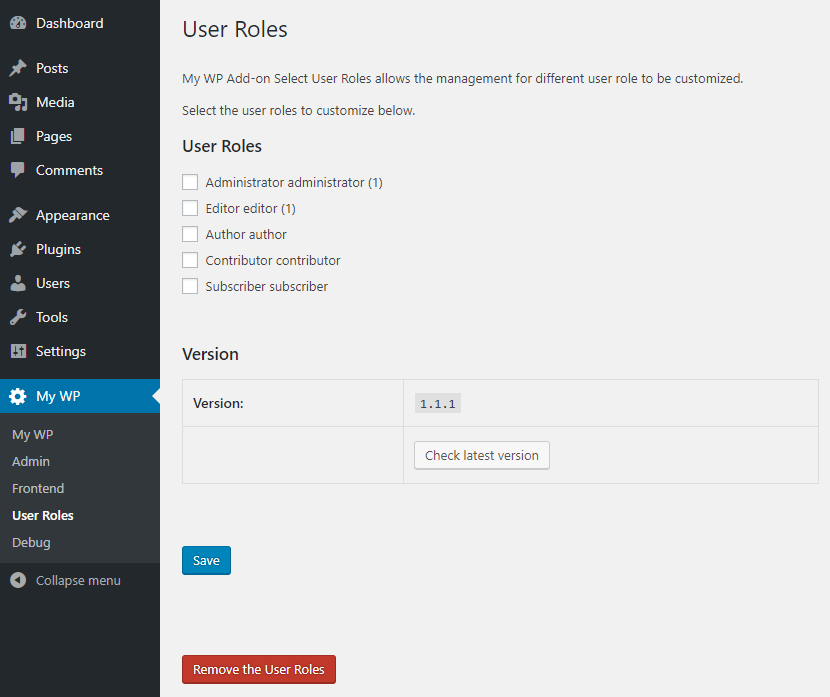 Supported compatible version for WordPress
Supported version is same to My WP Customize plugin. Check to version https://wordpress.org/plugins/my-wp/.
Download
This add-on is free. Please download the GitHub https://github.com/gqevu6bsiz/mywp_addon_select_user_roles.
How to installation
Please download the latest version of My WP Add-on Select User Roles.
Unzip the download file and upload the entire mywp-select-user-roles to the /wp-content/plugins/ directory.
Activate the plugin through the Plugins menu in WordPress.
You will find User Roles child menu in My WP of your WordPress admin panel.